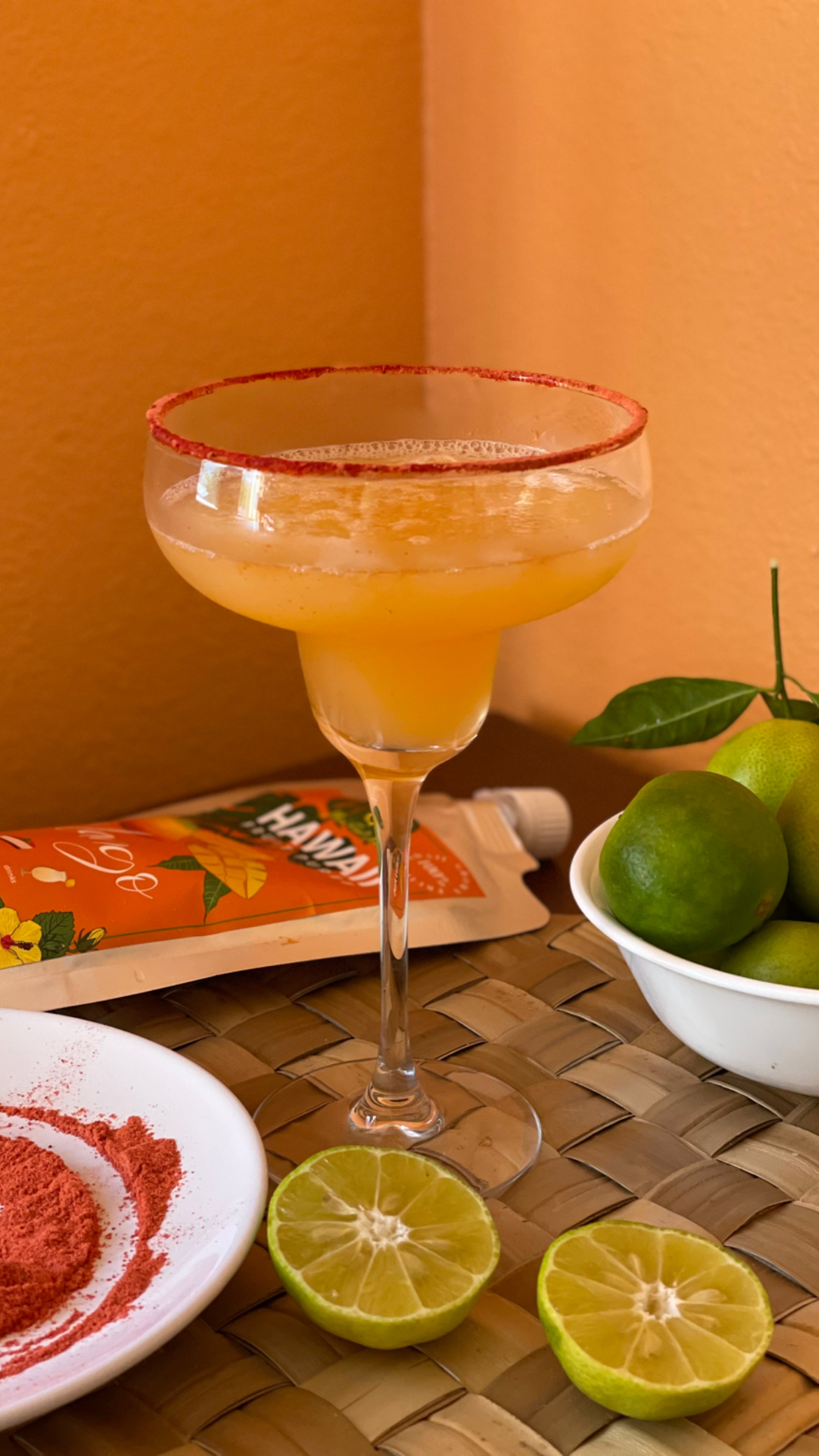 Li Hing Mui Mango Margarita Recipe
We made our favorite cocktail even better with fresh Hawaiian Mango Puree!  So get your blender ready and call your friends over to try this tasty tropical drink.
Prep Time: 5 minutes
Yield: 1 drink
INGREDIENTS
1 1/2 ounce tequila
1/2 ounce orange flavored liquor (Cointreau or triple sec)
3/4 ounce fresh squeezed lime juice
1 1/2 ounce Hawaiian Mango Puree
1 ounce simple syrup (Adjust to taste)
Ice
INSTRUCTIONS
Add Li Hing Mui Powder to a small plate. Run half of a lime around the rim of your glass. Dip your glass in the powder to cover the rim. Set aside.
Put all of your liquid ingredients into a blender and top with ice. Taste and adjust sweetness to your liking. 
Pour into your prepared cup and enjoy!
 Fun Fact: Margarita means daisy in Spanish!