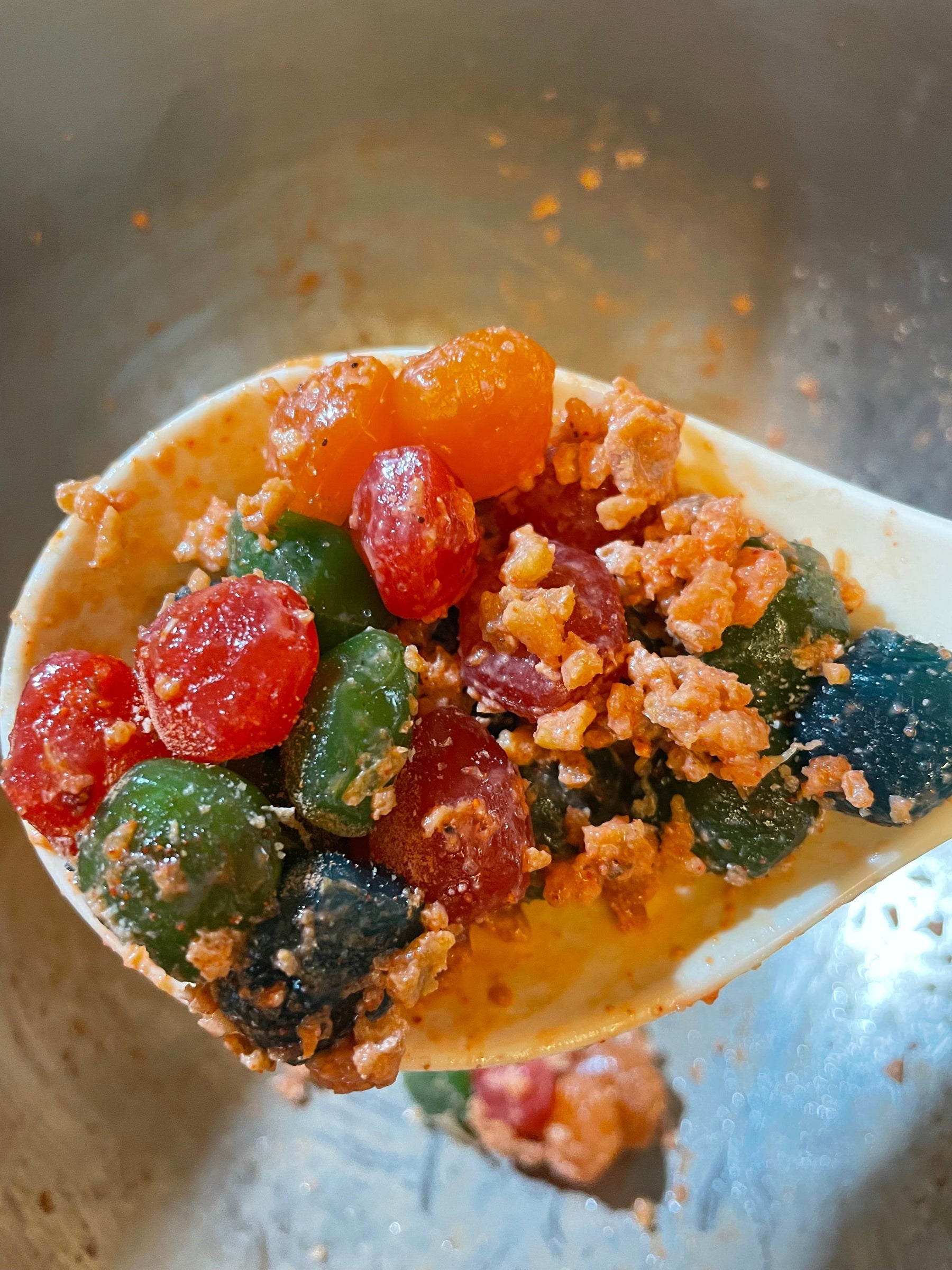 Li Hing Mui Lemon Peel Gushers Recipe
This is one of the most popular candy recipes in Hawaii in 2023 and it's super easy to make!
Prep Time: 10 min
Total Time: 15-20 min
Yield: 30 oz 
INGREDIENTS
36 pouches of Gusher candy (You can substitute any other gummy candy that you prefer)
2 oz of dried lemon strips
Li Hing Mui Powder
1 tbsp white sugar
1 tsp lemon juice
INSTRUCTIONS
Open all of your gushers into a bowl. (This is the most time consuming step)
Put your dried lemon strips in a food processer and chop
Add your chopped dried lemon, white sugar, and lemon juice to your gushers
Sprinkle all over with Li Hing Mui Powder
Toss and enjoy!