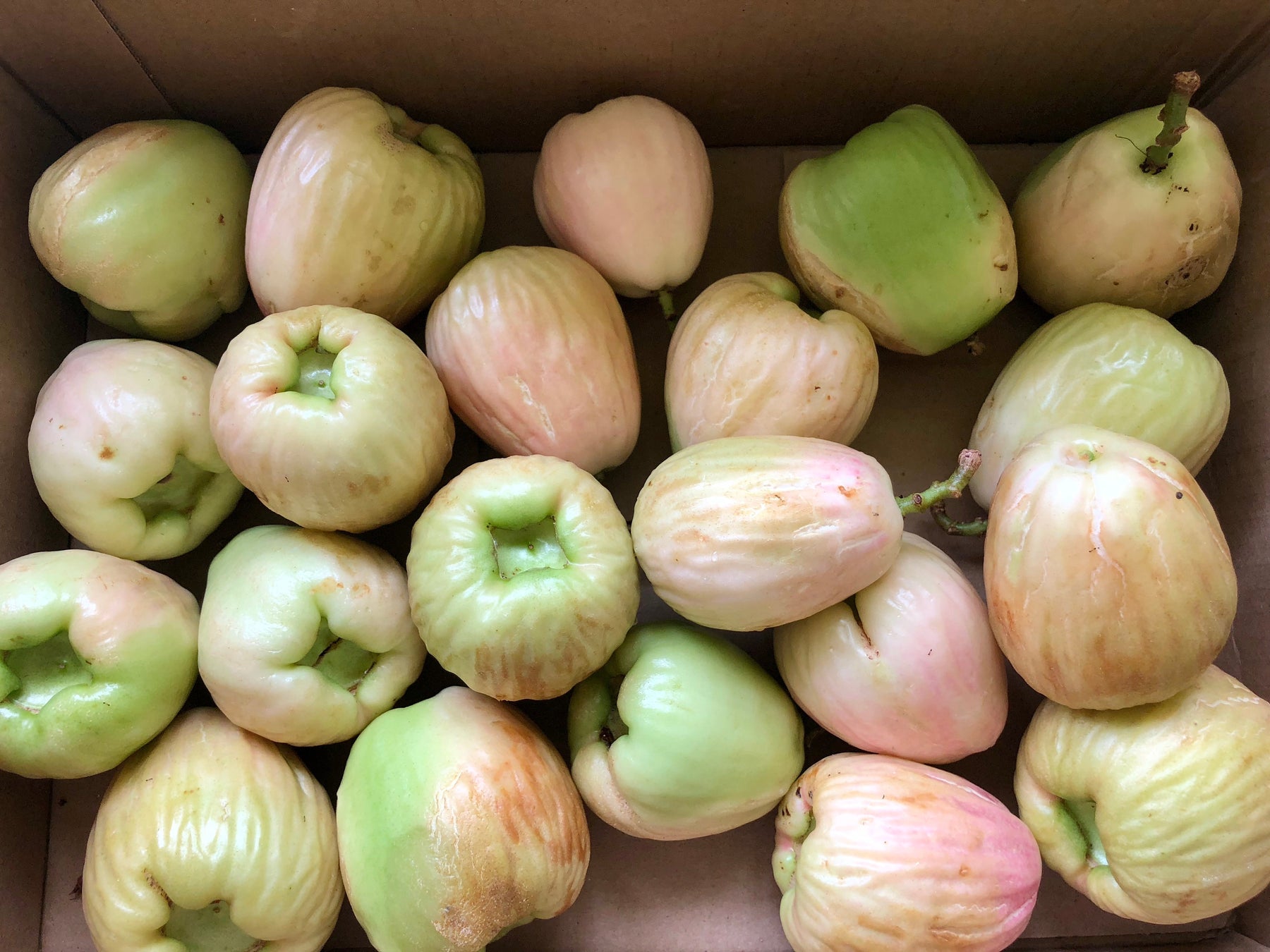 Hawaii Mountain Apple Pie Recipe
2-3 cups mountain apples, peeled, cored and sliced 
1/2 teaspoon salt 
1 teaspoon ground cinnamon 
1/4 cup brown sugar 
2 tablespoons unsalted butter 
Juice of 1 lemon 
3 tablespoons flour
1 stick of softened butter
¼ cup powdered sugar
1 cup flour
Cream the butter and the sugar. Then add the flour and mix. Place the dough into a 9-inch pie pan and press it with your fingers until the pan is covered evenly.
Put your cut up mountain apples, salt, cinnamon, sugar, butter, and lemon juice into a pot and cook on the stove until the liquid is reduced and apples are cooked about halfway.
Remove from heat and add your flour to thicken.
If you're lazy like me and don't want to make a top, cut out some leaf shapes and place on top.
Pour into pie crust and bake at 350 degrees for about 35-45 minutes. 
Cool before slicing.