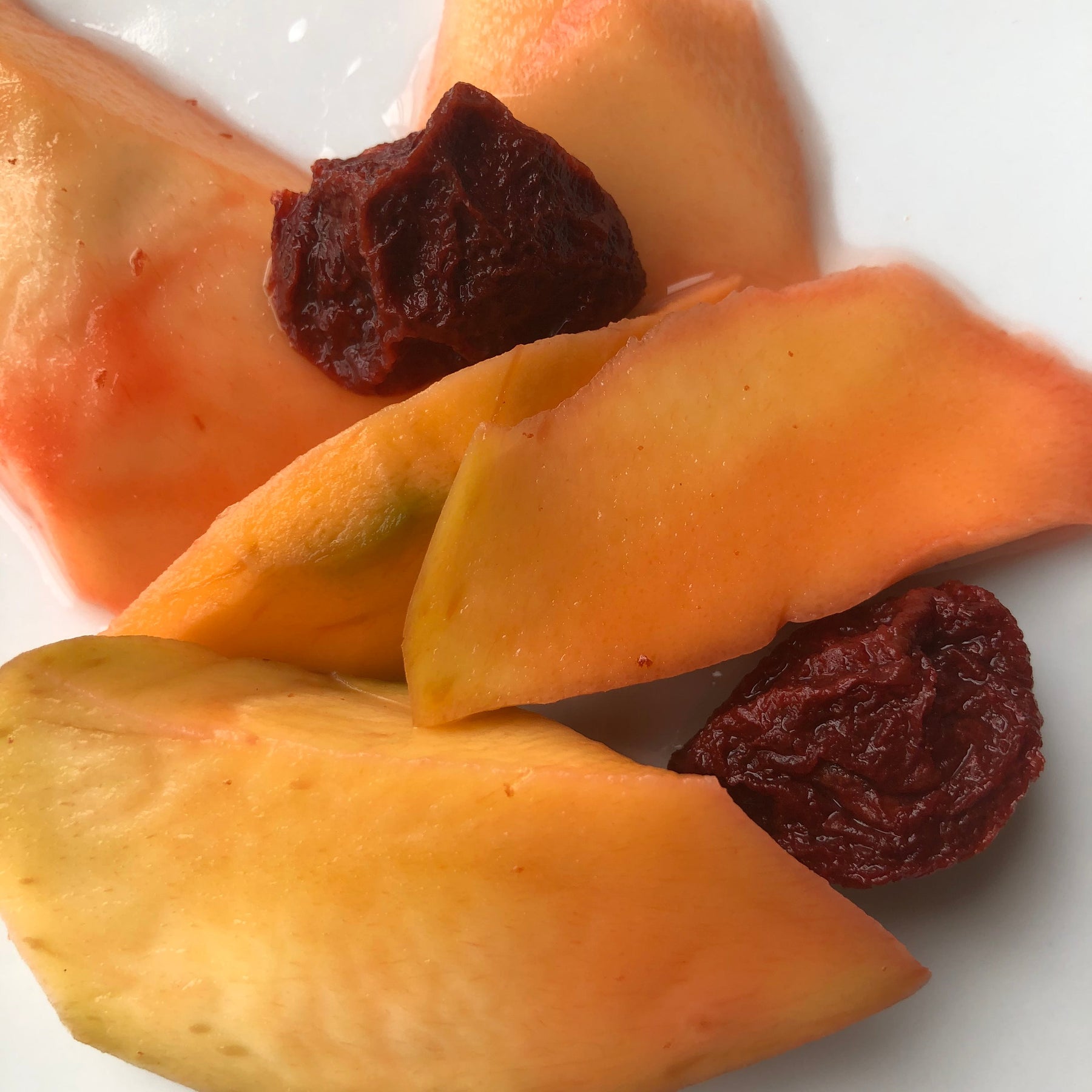 Easy Pickled Mango Recipe
A wonderful friend dropped off a bag of homegrown vegetables and a bunch of huge green mangoes a few days ago. And just one look at those mangoes and we knew what we had to do - Make pickled mango! 
Here's our quick and easy recipe for one of our favorite summer treats.
INGREDIENTS:
INSTRUCTIONS
Peel and cut your green mango into slices
Put vinegar, sugar, salt, and water into a saucepan and heat until sugar and salt dissolve
When the sauce has cooled, put your mango and li hing mui into a gallon zip lock bag and pour the sauce into bag
Let the mango soak at least overnight before bottling
And if you live somewhere green mangoes aren't available, we apologize for making you salivate!