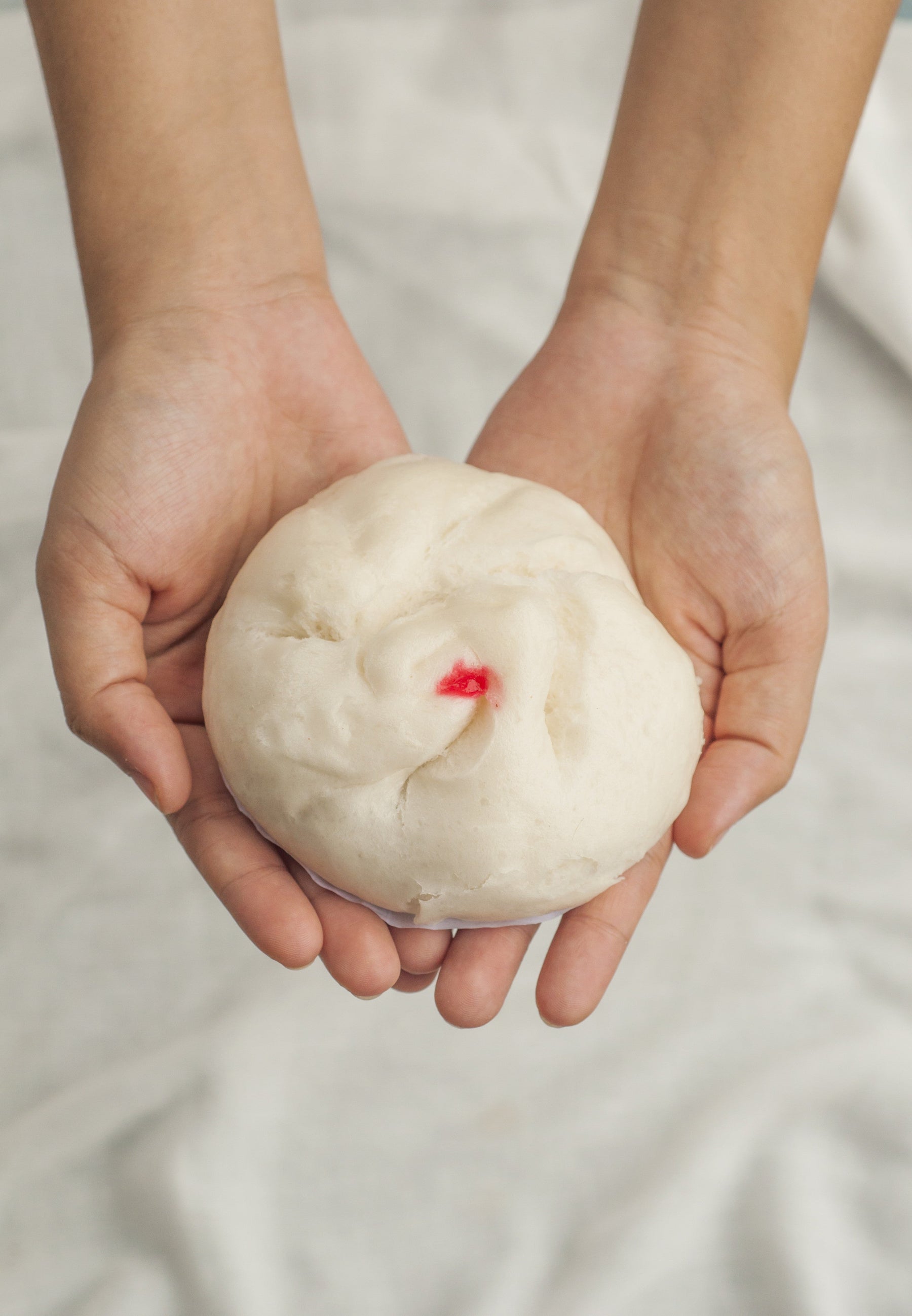 Manapua: A Local Icon
If you ever try to order a Manapua at a Chinese restaurant outside of Hawaii, you'll get a funny look and a quizzical expression. Manapua are uniquely local and have a fascinating history.
Char Siu Bao (or meaty buns when translated from Chinese) were sold by food peddlers in the 19th Century on the streets of Honolulu. Hawaiians renamed them Mea Ono Pua'a, which means "tasty pork thing." In time, that changed to Manapua. Char Siu Bao are usually about the size of a tangerine. Three bites and they're gone! The late owner of Char Hung Sut was the genius who supersized them into the larger tasty buns we all know and love.
Today, Manapua come with a variety of fillings such as pork, chicken, lup cheong, Portuguese sausage, custard, and even sweet potato. They also come baked, steamed, deep fried or decorated with special logos or pictures. You can get them in Chinatown, your local 7-11, or from the Manapua man if you're fortunate enough to live in an area that still has one. No matter your source, whether it comes in a pink box, a white box, or a paper wrapper, Manapua are a local staple.