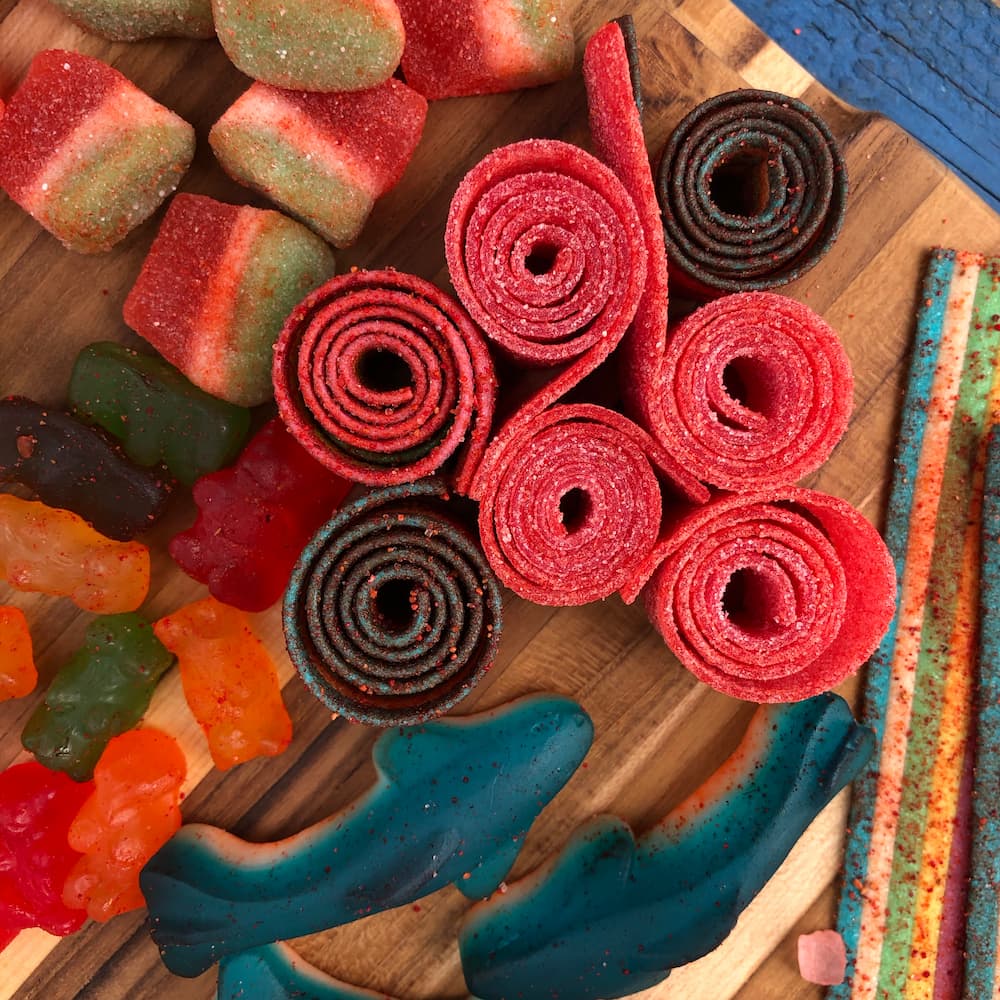 How to Create a Sweet Hawaiian Snack Charcuterie Board
Everyone's favorite Hawaiian snack company, Snack Hawaii is a local favorite in the Aloha State. We specialize in locally sourced and organic snacks, but also have some unique Hawaiian snacks that you can't find anywhere else. This article will show how to create a delicious charcuterie board featuring these amazing Hawaiian snacks!
For a Hawaiian snack charcuterie board, you'll need to purchase all of your snack ingredients. You can pick up your Hawaiian snacks from Snack Hawaii for fast delivery (or look for our products in your local store)! Then, follow our simple instructions on how to place your yummy snacks for the perfect charcuterie board presentation! 
We've got everything covered with this article so sit back and dream of how quickly your snacks will be eaten when they look as yummy as they taste!
What you'll need for your Hawaiian Snack Charcuterie Board
The key to any successful charcuterie board is variety. And the key to a successful candy charcuterie board is color and variety.
Gather up your favorite Snack Hawaii snacks and follow these simple instructions to create the perfect Hawaiian snack charcuterie board.
Candy charcuterie board ingredients
With so many snacks to choose from, it's hard to decide which candies will make the list. But never fear for we've done the hard work for you.
Our in-house chef's (aka. Instagram followers 🤫) did such an artistic job at creating their Snack Hawaii charcuterie boards that we have taken some inspiration from them and made sure to select the most vibrant colored candies, the best variety of tastes, and the perfect selection of textures to complement even the fussiest taste buds.
Here's our candy selection for the perfect Hawaiian Snack Charcuterie Board:
(no need to remember the list, you'll find all the ingredients at the end of this article and can simply Add To Cart without leaving the page!).
How To Display Your Charcuterie Board Candies
Image © Sherry Liou Instagram
Your candy will be presented in a rectangular wooden serving platter, so pick this as your base. If you don't have a wooden serving platter, many people use other serving trays or even kitchen cutting boards lined with paper.
Simply start arranging all of your delicious snack foods down the center of the tray in columns, with plenty of space in between each snack. This will ensure that the candy is easily visible, and will prevent overcrowding (you want a charcuterie board, not a big pile of candy on a tray!).
Once you have laid out all of your snacks down the center of your serving tray, it's time to accessorize with color! If you've got some extra room around the perimeter of your snack display trays, fill them with your favorite snack garnishes. For a change in flavor, consider garnishing with macadamia nuts, or a local Hawaiian favorite - crack seed.
And there you have it, one expert Hawaiian Candy Snack Charcuterie Board! 
Ready to make your own candy charcuterie board? Simply add the snacks to cart or browse our online store to choose your own snacks.
And don't forget to tag us on Instagram or YouTube with your amazing designs (before you serve them up to your guests of course.....).