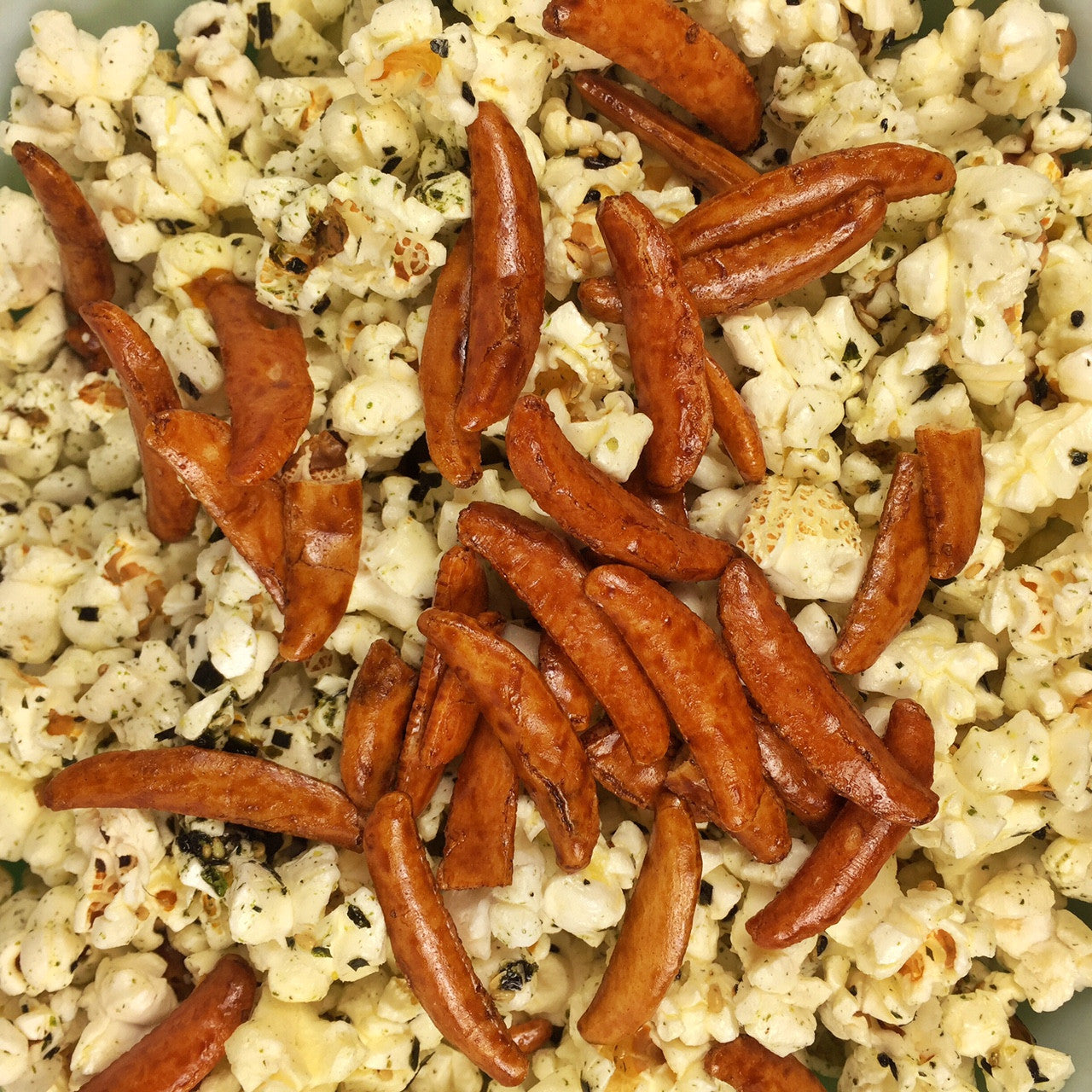 Hawaiian Hurricane Popcorn
I don't mind shelling out $10 for popcorn and a small drink every once in a while at the movie theater, but if you grew up in Hawaii then you know that popcorn alone just doesn't cut it. It's only when you add in arare do you get the perfect balance of crunchy, salty, sweet and delicious that makes going to the movies worthwhile.
If you want to save money and watch movies at home, you can make Hawaiian Hurricane popcorn from scratch. It's a messy process that requires a little arm muscle, but it's sooooo worth it. Check out my version below.
INGREDIENTS
Fresh popcorn (You can use plain microwave popcorn if you're lazy)
Melted butter (1 tbsp per quart of popcorn)
A dash of shoyu (soy sauce)
¼ tsp sugar
Enough Nori furikake to cover evenly (Japanese seasoning made from roasted seaweed, sesame seeds, salt and sugar)
DIRECTIONS
Melt your butter and then add your sugar and shoyu. Whisk it. Whisk it real good. Then drizzle the mixture over your popcorn. Toss or mix vigorously. Use those arm muscles!
Sprinkle furikake evenly over popcorn and mix again. (Eyeball it to make sure there's enough)
Add your arare and mix once more. (I like to have at least one piece of arare in every bite, so make sure you have enough. Otherwise at the bottom of the bowl you'll have choke popcorn and everyone digging around for the mochi crunch!)
Save
Save