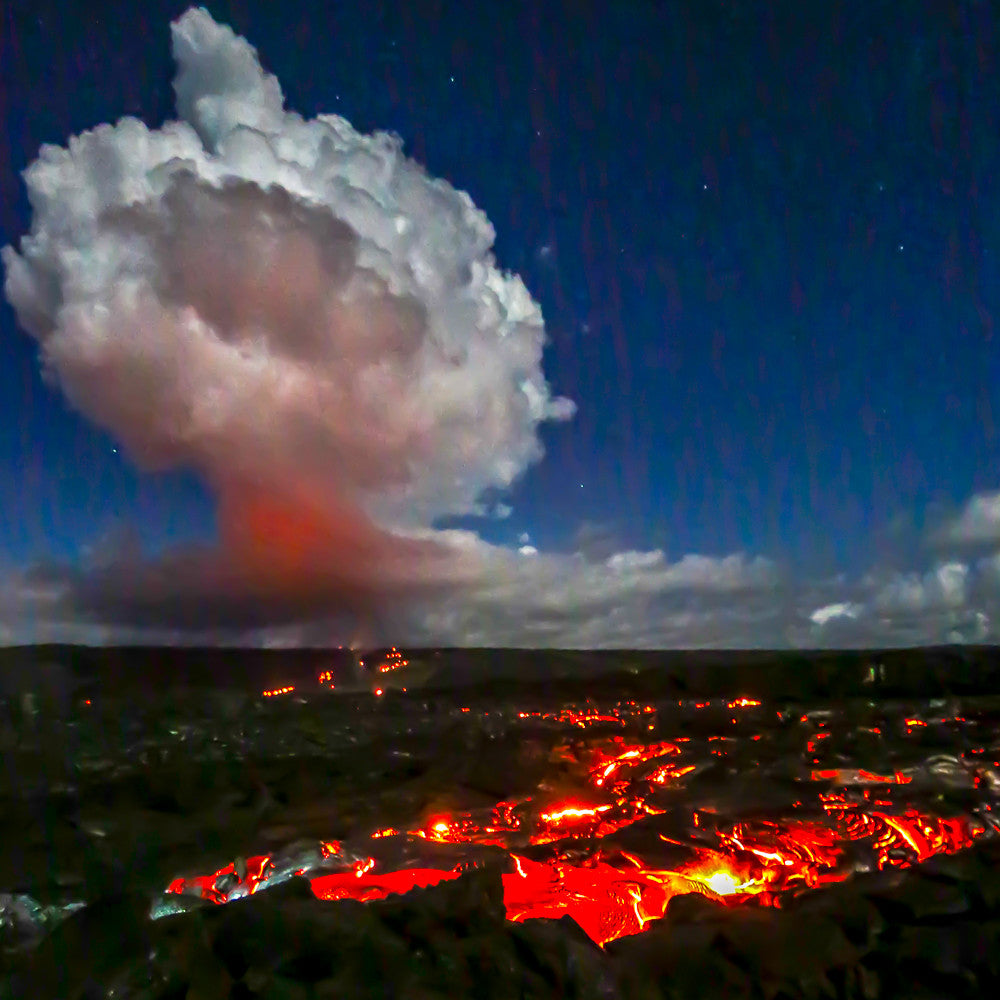 Tips for Lava Viewing in Kalapana
If you're visiting the Big Island, you have a once in a lifetime opportunity to see an active lava flow that stretches from Kilauea Volcano to the Pacific Ocean. The flow can change at any time though, so please check the National Park Service website before heading out there.
Here are our tips for lava viewing:
The hike from Hwy 130 to the actual lava flow is about 5 miles over rocky, volcanic gravel, so wear good shoes. DON'T wear slippers. A friend of ours went out there to take photos, and MELTED the bottoms of his sneakers.

Don't bring small children or anyone unable to walk long distances. If you have a bum knee, this is not the hike for you.

Rent a bike!! Starting at just $10 per rental, you can ride your bike for at least the first four miles and then spend more time taking photos and enjoying the view than moaning and groaning about how you wish you rented the bike.

Bring your water and your camera. It's pretty hot out there and you will get thirsty. And if you don't bring your camera, how can you make your friends jealous of your vacation?

Last of all, bring a flashlight. Nighttime is the best time to view the flow. Your cellphone won't be bright enough, trust us. 

If all of that sounds like too much, take an ocean boat tour.