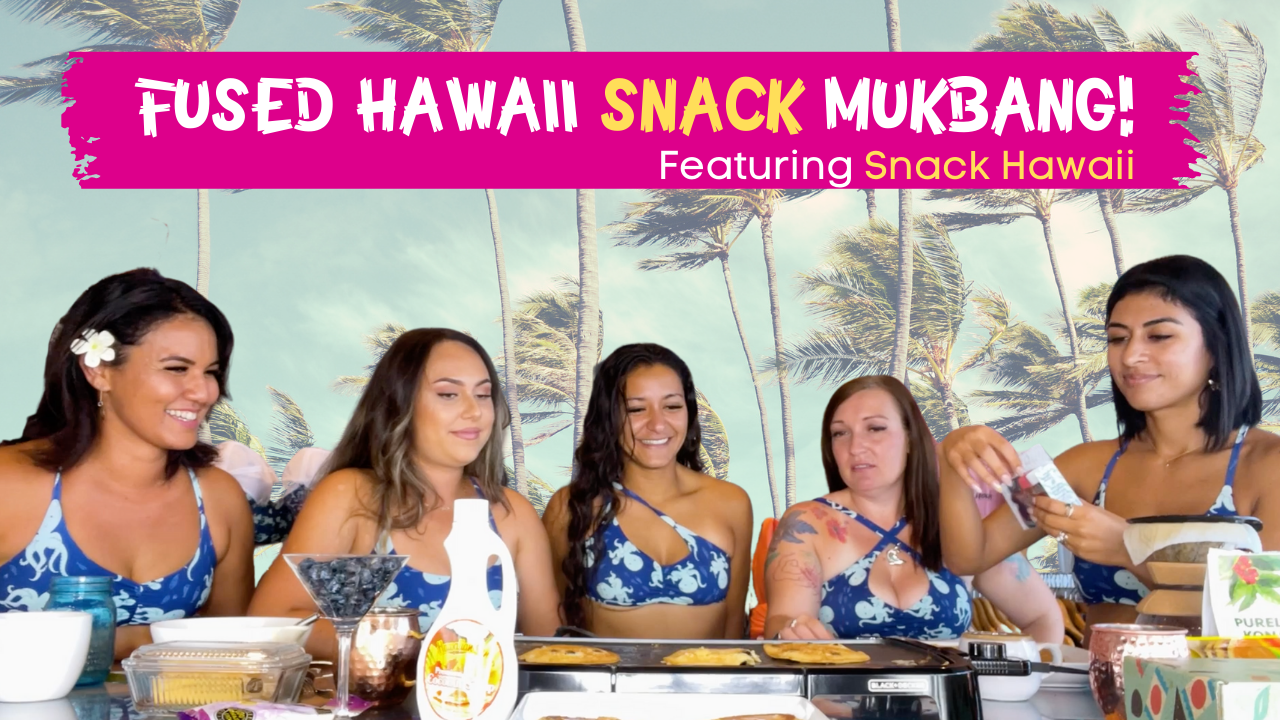 It's a Snack Hawaii MUKBANG!
If you're a fan of YouTube and a fan of eating, then you just may have heard about mukbangs.
Well, we at Snack Hawaii thought it would be a good idea to get in on the mukbang craze, but being such a shy bunch we asked the ladies at Fused Hawaii for some help. And wow, did they deliver!
Check out the video of Fused Hawaii enjoying a Snack Mukbang courtesy of Snack Hawaii 👇
What is a Mukbang?
"A mukbang (Korean: [mʌk̚.p͈aŋ] (
listen), also known as an eating show, is an online audiovisual broadcast in which a host consumes various quantities of food while interacting with the audience. It became popular in South Korea in 2010, and since then has become a huge worldwide trend. Varieties of foods, ranging from pizza to noodles, are consumed in front of a camera."
Wikipedia
In other words, you watch as people eat.
Mukbangs in 2021
Come 2021, mukbangs have become a viewing sensation, with mukbang videos clocking up millions of views on YouTube.
For example, the SIDEMEN REUNITED MUKBANG currently has 27 million views and counting. That's a lot of people watching a few British guys eating KFC, right?!
Get 15% Off All Snack Hawaii Products
To celebrate our first official Snack Hawaii mukbang video, we're giving you 15% off all Snack Hawaii products.
Use code: MUKBANG at checkout
Happy snacking 🤙🥞🍿
PS. Creating your own snack mukbang video with Snack Hawaii products? Don't forget to let us know so we can share with our social media audience.
Have your very own Hawaiian big breakfast, the products below were featured in the Snack Mukbang video. Enjoy your own Hawaiian pancake feast!