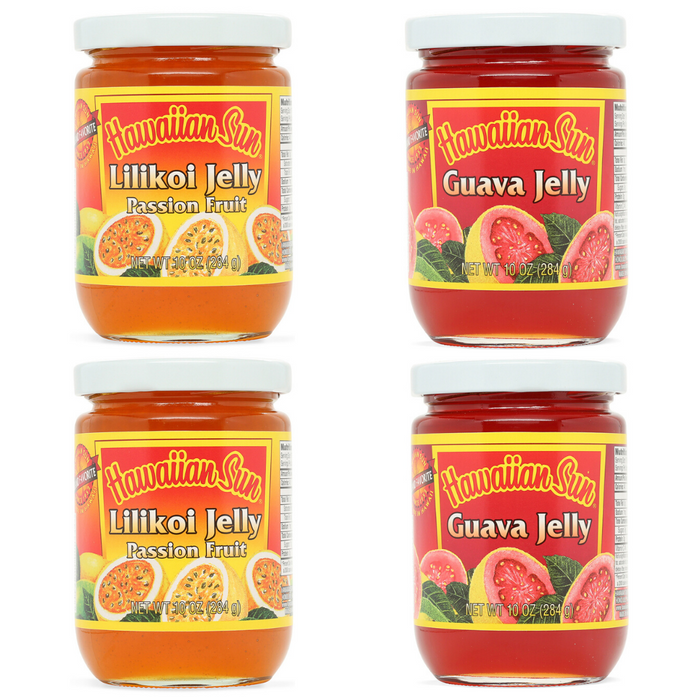 Hawaiian Sun Guava and Lilikoi Jelly 4-pack
Sold out
Original price
$ 59.99
-
Original price
$ 59.99
We've put our two top selling Hawaiian Sun jellies together to create the ultimate tropical flavor explosion.
Hawaiian Sun uses the freshest, pink guava from the Big Island that is kissed by the cool rains and nourished in rich, volcanic soil, then processed immediately prior to packaging to offer farm to jar freshness. Made with passion fruit, our Lilikoi jelly boasts a tart yet sweet flavor. Use as a glaze for ham or pork dishes for some unexpected flavor or spread over a buttered biscuit.
These jellies are Made in Hawaii with no preservatives, no artificial flavors and no artificial color. An island favorite since 1952!
You will receive TWO 10 oz jars of each flavor:
Lilikoi (Passion Fruit) Jelly
Guava Jelly
Leaves warehouse in 3 business days

FREE U.S. Shipping on orders $100+

Full refund or credit for broken items

Best Price Guaranteed