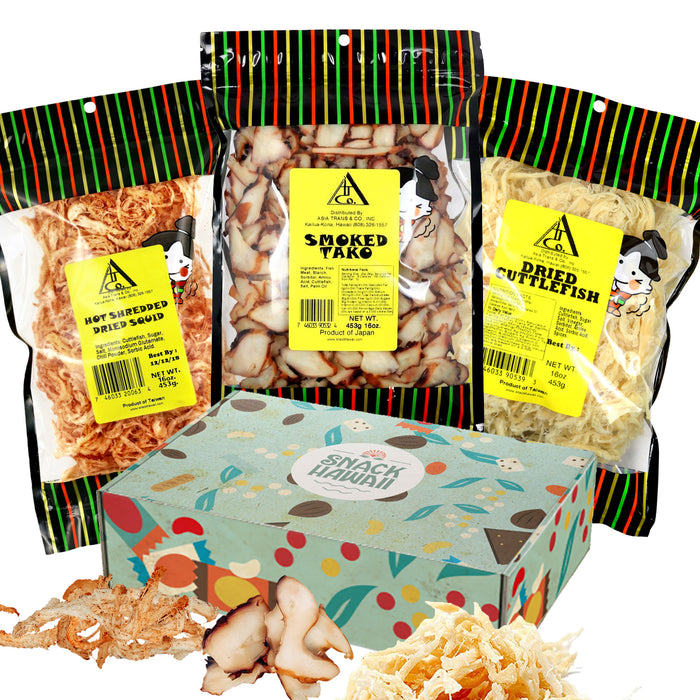 Dried Cuttlefish 3 Pound Gift Set
Sold out
Original price
$ 220.00
-
Original price
$ 220.00
Dried shredded cuttlefish (Ika) is an addictive snack, full of flavor and protein but low in fat and calories. It's basically the Asian equivalent to beef jerky. In Hawaii, we add this stuff to popcorn or eat it with beer. It has a chewy, jerky-like texture and tastes better than it smells!
Our Smoked Cuttlefish is Made in Japan. It has a great smoky flavor and a chewy texture. Sliced paper thin, this beloved Hawaiian snack is low in fat and high in flavor. Tastes just like smoked tako.
You will receive THREE 16 oz bags for a total of three pounds of cuttlefish.
One 16 oz Dried Cuttlefish
One 16 oz Hot Cuttlefish
One 16 oz Smoked Cuttlefish
Leaves warehouse in 3 business days

FREE U.S. Shipping on orders $100+

Full refund or credit for broken items

Best Price Guaranteed