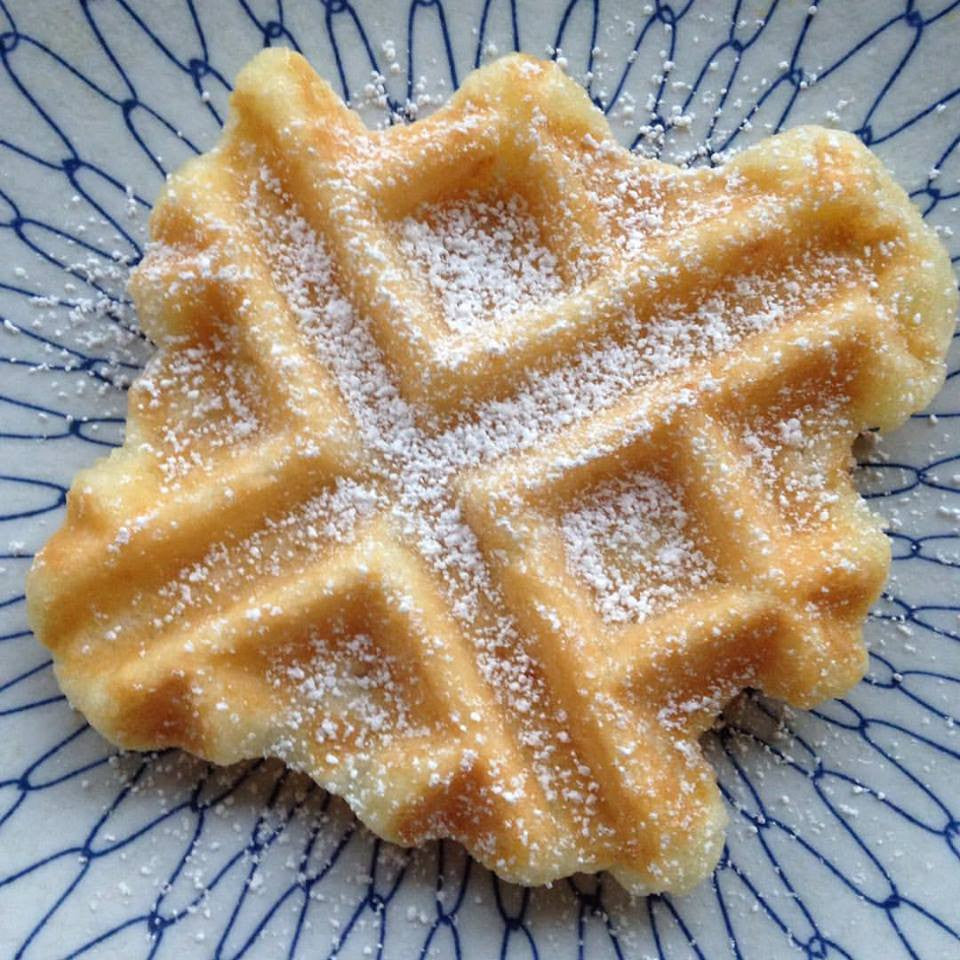 Maffles - A Unique Hawaiian Creation
Maffles! Bringing together the deliciousness of mochi and waffles. If you're as obsessed with breakfast as I am, you'll love this unique Hawaiian creation. And who says you only have to eat them in the morning? These sweet, delicious confections would be perfect for dessert too!
To start with, the instructions were very easy to follow. Just add milk, oil, and an egg. Stir for about a minute and then scoop about a tablespoon into a bowl of sugar and roll the dough ball around until it's completely covered. Then drop the dough into a waffle iron. The sugar carmelizes and gives the maffle a slightly crunchy and seriously delicious outer shell. After about two minutes, your maffles are ready to be eaten. I sprinkled mine with powdered sugar and then drizzled them with pure maple syrup.
They were sooooo yummy! The chewy goodness of mochi combined with the crunchiness of waffles?! What's not to love! One bag of mochi waffle mix made about 10 maffles, which fed 4 Hawaiians. We also made crispy bacon on the side, which gave the perfect balance of sweet and salty.
I made Original Flavored Maffles, and can't wait to try the Coconut or Banana flavored ones next.