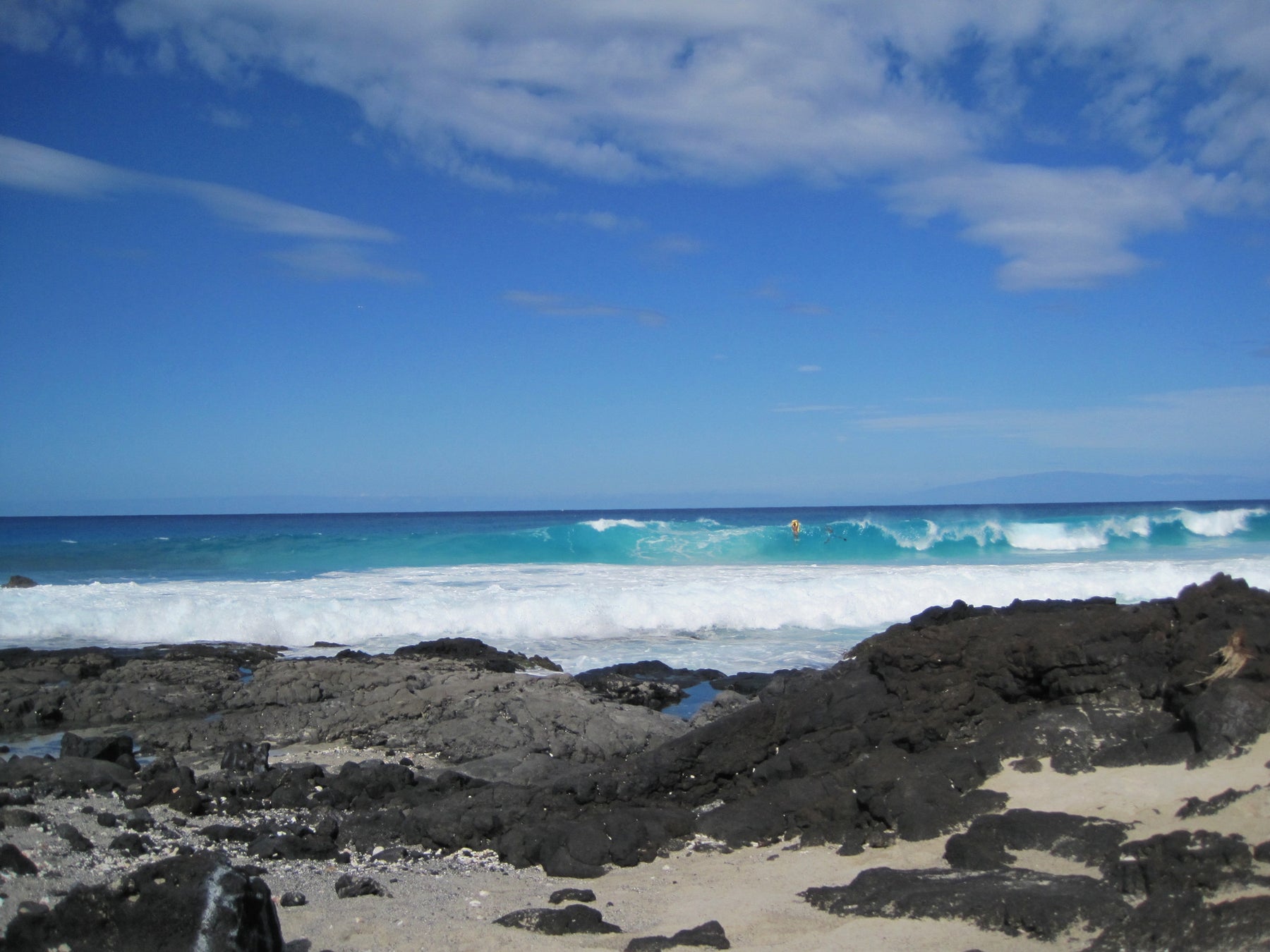 10 Things We Love About Living in Hawaii
1. The weather. What's that Guy Hagi? It's a sunny day in the mid 80's with a slight chance of rain? That's the weather report nine times out of ten, and it's amazing.
2. Slippahs not heels. We wear our flip flops just about everywhere. If you're going to the movies or on a date you might bust out your "fancy" slippers, you know the ones that aren't covered in sand or mud.
3. Throw a pareau on top of your swimsuit and you can go just about anywhere. Grocery store, out to eat, wherever. As long as your hair is still wet and you're within a 10-mile radius of the beach, people won't even notice.
4. The food is amazing. No, seriously we have soooo many good things to eat here. From fresh fish to
Tanioka's Bento
, from kalua pig to whatever the manapua man is selling from the back of his van. You just can't go wrong.
5. The beach. Whenever I see lists of the Best Beaches in the world, Hawaii's listed at least twice. Want white sand and clear blue water? We've got it.
6. Ohana means no one gets left behind. Lilo got that right. We call all of our neighbors Aunty and Uncle, and they leave us bags of mangoes or bananas on our front porch. When the uncle down the street goes hunting, he brings us fresh meat or fish. Cheeeeehuu.
7. Not knowing what box to choose under ethnicity. We are truly a melting pot, and that means we identify with nearly every country in the world. Ask the average local person what their ethnic background is and you'll get an earful.
8. Hawaiian Time. No need rush. We live on an island. Wherever you're trying to go, you'll get there eventually.
9. Adventures all day every day. On the Big Island alone you can snorkel, surf, snowboard, go horseback riding, hike through a valley, a rainforest, or near a volcano - all in one day. There's no end to outdoor activities!
10. The
Aloha Spirit
. It's hard to describe, but I still remember coming home to Hawaii after living overseas and being shocked at how nice people are. People don't push and shove and everyone smiles.